Buying a new flute is exciting, but the sheer number of flutemakers and features available can be overwhelming. Here's a breakdown of the flute features that are essential for each ability level.

Beginner Instruments: A Journey of a Thousand Miles Begins With a Nickel Flute
Beginner flutes are made to survive beginning students. The body (the tube of the flute) and the mechanism (all the moving parts) are typically made of silver-plated nickel, which makes them durable. The trade-off is that they don't produce as good of a sound as higher-level flutes do, but for the purposes of young flutists, they work just fine.

Beginner models will have what is called a C-footjoint. (The footjoint is the end part of the flute. The keys on the footjoint are controlled by the pinky finger of the right hand.) It is called a C-footjoint because the lowest note that type of flute can produce is a C. They will also have closed-hole keys; in this type of model, the keys that you place your fingers on will be solid, with no hole in the middle for your finger to cover. This makes life easier for students still trying to learn proper hand position.



Intermediate Instruments: Not a Beginner, Not Yet a Professional
Generally speaking, flute students will need to graduate up to an intermediate-level flute within one to two years of starting to learn the instrument. An intermediate flute has a few added features that make it a better overall instrument than a beginner model, but it's still priced to be practical for students who enjoy the instrument but might not want to study at the college level.

There are three important features to look for in a good-quality intermediate flute. The first is a solid silver headjoint. (The headjoint is the part of the flute you blow across to make the sound.) The rest of the flute can be silver-plated nickel like a beginner model, but the solid silver headjoint will dramatically improve the sound quality of the instrument. This is really encouraging for students who have been studying for a couple years and need a fresh boost of motivation to continue their practice regimen.

When stepping up to an intermediate flute, you should also look for one with a B-footjoint and open-hole keys. Just like the C-footjoint allows the flute to play down to a C, the B-footjoint includes an extra key on the end of the footjoint that brings the flute's lowest note down to a B. This extra key also improves the overall balance of the instrument, making the weight distribution between the right and left hands more even.

Open-hole keys, as the name implies, are keys with holes in the middle. On an open-hole flute, the keys that you place your fingers on (as opposed to keys that are moved by other keys) will have a hole that you must cover with your finger. Often, students who switch from a closed-hole model to an open-hole model will feel like they can't get a good sound on their new flute at first. This is because learning to cover these holes fully takes some getting used to, and if the holes aren't fully sealed, air escapes through the space between the finger and the key and creates a fuzzy, unclear sound. If you're struggling with a new open-hole flute, remember that there's an adjustment period and that you need to be patient with yourself.

There are a few benefits of having an open-hole flute. One is that it forces you to have great hand position; your fingertips must be right over the keys in order to seal the holes properly. Another perk is that you can play ultramodern contemporary music that uses fingerings requiring an open-hole flute.



Professional Instruments: Heading For the Big Time
If you decide to pursue musical study at the college level, you should invest in an advanced or professional model flute. A professional flute will be all silver; this includes the headjoint as well as the rest of the body of the flute. You will find professional models that have solid silver mechanisms as well as ones that have silver-plated mechanisms; the only time a solid silver mechanism is necessary is if you have an allergy to nickel. In my opinion, it doesn't make the flute sound any better, so don't spend the money if you don't have to.

An advanced-model flute should have the B-footjoint and open-hole keys discussed in the intermediate section, but it should also have French-arm keys. In a French-arm mechanism, the small piece of metal that attaches the key to the rest of the mechanism extends all the way to the center of the key, rather than stopping at the edge of the key. This allows the key to be pressed down more evenly, which covers the hole better and leaves less room for air leakage from the key.


A note about in-line and offset G:
This is an important feature available on all levels of flute that often gets overlooked. Much like the name suggests, on an in-line model the key that is depressed to play G is lined up with the keys on either side of it, and on an offset model, that key is shifted slightly out of line from the rest.


Offset G is better for musicians with smaller hands; shifting that key out of line allows the keys to align better with the fingers. In-line G forces people with small hands to reach their left-hand ring finger farther than is comfortable in order to press down the G key, which can create tension and overuse injuries. In-line G, however, is great for people with larger hands or long fingers. The extra distance allows them to maintain good hand position

without feeling like they have to create an extreme curve in their fingers in order to have the tips of their fingers resting on the keys.

So What Does This All Mean?The features discussed in this article are what I recommend to my students. They're the ones I think are the most important, although there are lots of extra bells and whistles you can find on professional models that are more a matter of personal preference than anything else.At the end of the day, it comes down to how a flute feels and sounds when you play it. Each flute you try will be a little different, and each person who plays a particular flute will sound different on it. So if at all possible, go to a music shop and try a bunch of flutes. Hold them in your hands. Play them. Get to know them and see which one speaks to you.Do you have questions about how or where to purchase your new flute? Send me an email and I'll help you out!
Powered by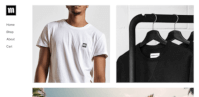 Create your own unique website with customizable templates.